Oh boy! Never has one photo conveyed so much. There's so much to digest as to the situation that the Kingdoms of Malaysia is currently bogged in.
You would need to slap yourself awake if you can't see what this image blurts out!
Ismail Sabri is shown here in his true colors. Nothing more than an errand boy in fashionable clothes. 
So much for all the hype that his 'Keluarga Malaysia' empty slogan was all about. Just another hollow phrase that really didn't do much for the average Ahmad, Ah Seng or Samy out there during his short stint as the Pee Emm.
He was just another marionette dancing to the tunes of his puppeteer.
Now, go and sit in the corner. Wait for further instructions.
Sheesh…
Meanwhile, at the MIC Annual Assembly recently, all the top fellows got this wakey-wakey Mr. Alex type warning … 😛
Anyway, the reality that Ismail Sabri's era is technically over, and the ensuing 15th Flood Season GE is looming ahead. Malaysians better start preparing to vote in catastrophic conditions for they need your votes to avoid 'selective prosecution' 😀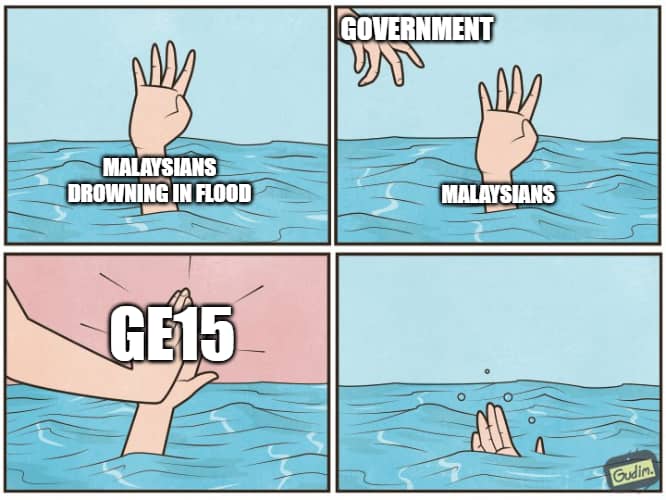 Hidup Dato Seri! … Selamat Dato Seri! …. 
Mat Sabu was spot on this time! 😛
Hits: 3