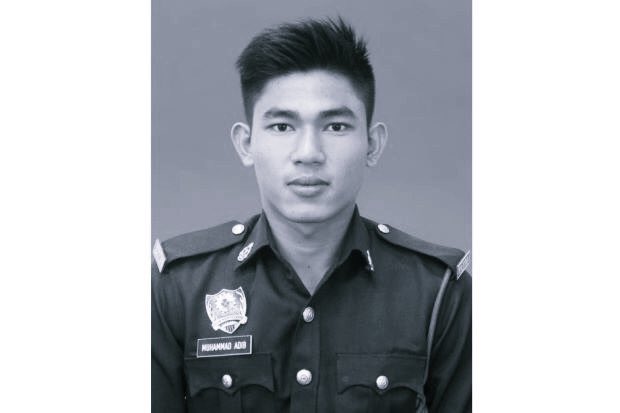 Allahyarham Muhammad Adib Mohd Kassim
[1994-2018]
Inna lillahi Wa Inna Ilaihi Rajiun. From Allah We Come ; To Allah We Return.
Malaysian Firefighter Muhammad Adib Mohd Kassim, 24 years old, was pulled out from the Emergency Services vehicle in which he was in by vicious Hindu rioters and mercilessly beaten unconscious by the murderers seen here in the following photos on the night of the Seafield Hindu Temple Intrusion incident on the night of 26th November 2018.
The above seen murderers were part of a vicious mob of rioters who ran amok and brutally assaulted firefighters who were there to put out the blazing cars which were torched by the rioters following their fight against 50 gangsters said to have been engaged by the City One Developer who wanted to take possession of their land upon which the Seafield Hindu Temple is located.
Firefighter Muhammad Adib suffered serious injuries and despite being given emergency treatment for more than 21 days since the assault has passed away tonight due to his internal organs failure.
I wish to see his murderers be given the death penalty.
No imprisonment. These vicious murderers must die.
Hits: 4