The 29th SEA GAMES 2017 came to it's closure yesterday but our traditional enviours, Thailand, Singapore and Indonesia can't seem to get it through their mindsets that in these games, we, Malaysians have achieved the unthinkable!
After all the years of hard work put in by our relative Sports Ministry and other relevant sport authorities, Malaysia has finally got to reap its rewards by securing 145 Gold Medals followed by 92 Silver Medals and 86 Bronze Medals all coming to a total of 323 Medals so far.
I think this is the best international sports games that our country has hosted and has won so many Gold, Silver and Bronze medals to date!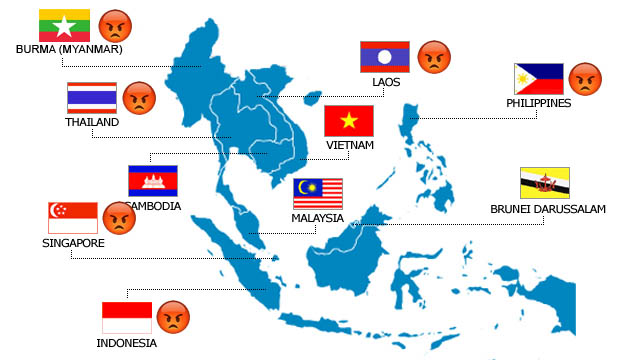 Sour grapes is all that I can say is the unsportsmanlike attitude of these three neighboring countries.




I don't recall Malaysia ever protesting the winnings of these 3 envious neighbors of us in the 29th SEA Games 2017.


Why is it that when Malaysia won in whatever event that our athletes participated, these sore losers always tend to gripe, moan and complain?
Whatever their grouses maybe, we have achieved much more than what our Malaysian sports authorities aimed for.
Syabas to all our Malaysian athletes, coaches and all those involved in the 29th SEA Games 2017.


All the efforts to groom our young sportsmen and sportswomen through the various sports schools all these years have paid off.
Hits: 0