Pending my coming flight to Penang tomorrow fulfilling my long time Dakwah activist friend Haji Kamaruddin Abdullah's desire to have me visit him and his Islamic Propagation Society International building which I have yet to visit or see with my own eyes, I decided to go on a recce mission yesterday and get my bearings lest I end up lost and miss my flight for I have yet to know where KLIA2 is and how their layout is?





Took the Maju Expressway and made my way to the airport following the road signs and succeeded in locating the airport safely. It is a nicely designed airport and is practically a huge shopping mall with an airport attached!



AirAsia is the principal airline carrier here together with Malindo Air, Firefly, Tiger Airways and other low fare budget domestic and international airlines.



There are a lot of shops and restaurants at this airport and it even has a supermarket in the form of Jaya Grocers selling just what a normal supermarket sells! So I guess, the many restaurants located at the terminal wouldn't have to worry about getting fresh supplies when their stocks run out!





My main need was to locate where the departure hall was and also get my bearings so I wouldn't have to waste time searching for it on my day of departure.


Air Asia self check in kiosks were available at the strategic spots and I even found a machine where I can top up my Touch N Go card using a very convenient banknote accepting reload machine! Thanks so much KLIA2 airport management for providing this excellent facility.





Looking forward to my flight tomorrow morning. Hope everything goes well and that the weather will be nice and sun shiny bright for me to be able to take lots of good photos on my day with IPSI President Haji Kamaruddin Abdullah [pic above], my IPCI days brother in arms!


Also can't wait to be back in the embrace of our favorite masjid, the historic 200 over years old Masjid Kapitan Keling! My Dakwah HQ.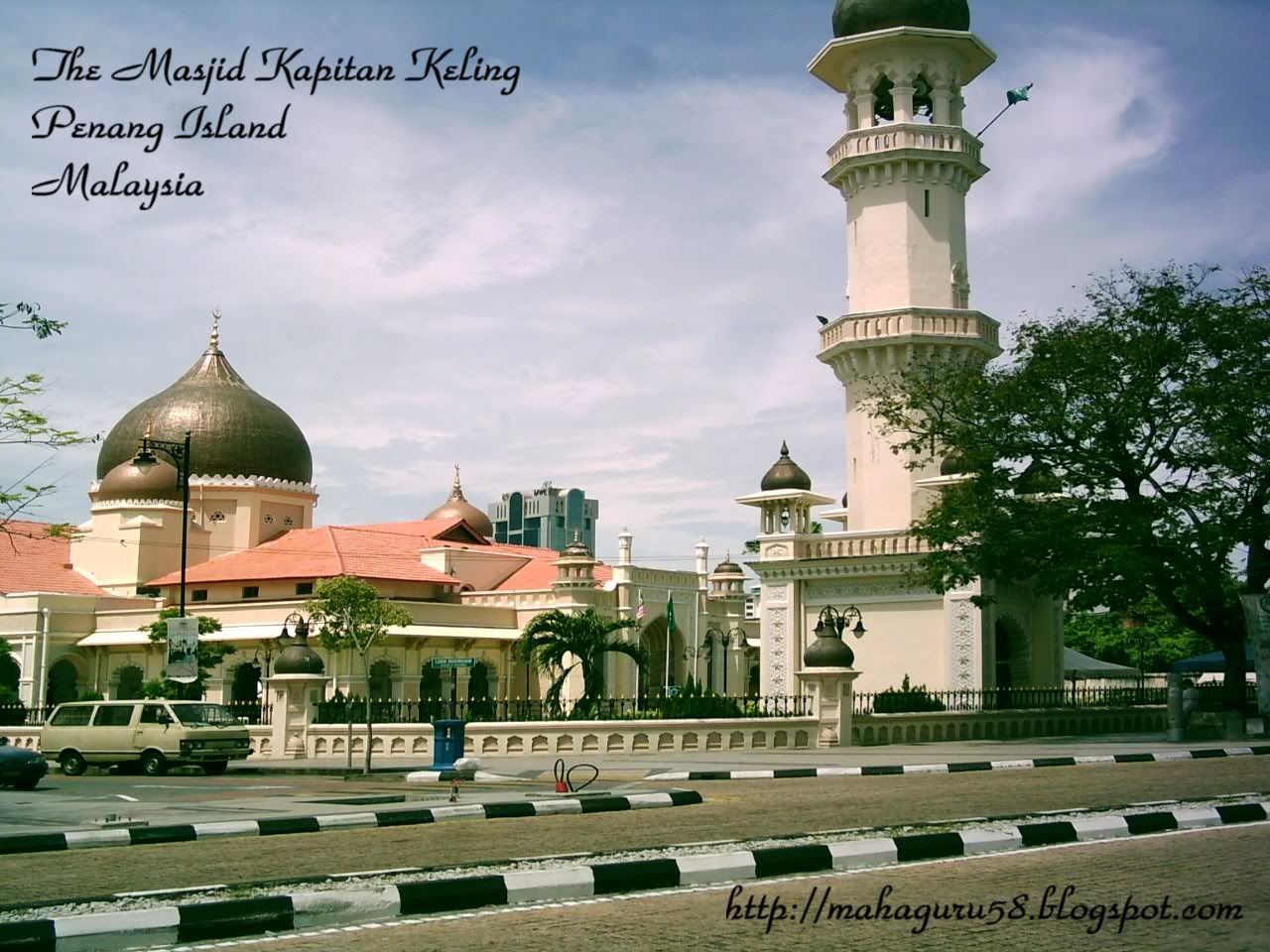 Our centre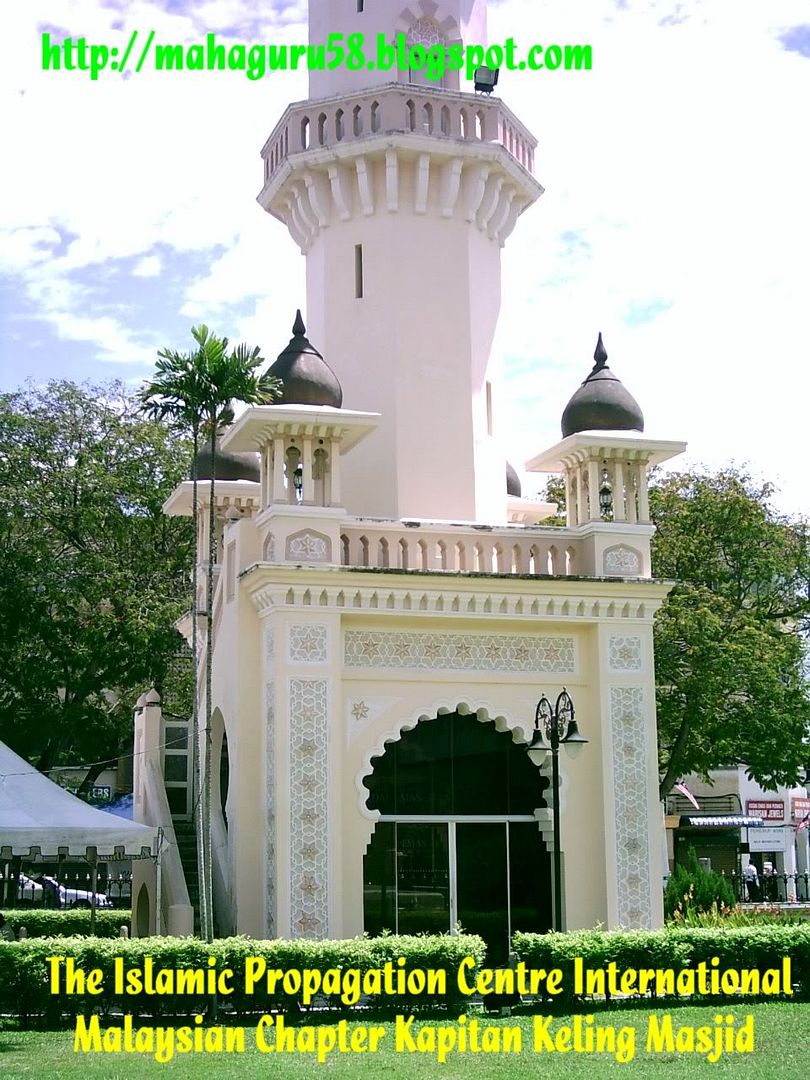 My favorite corner at the Masjid Kapitan Keling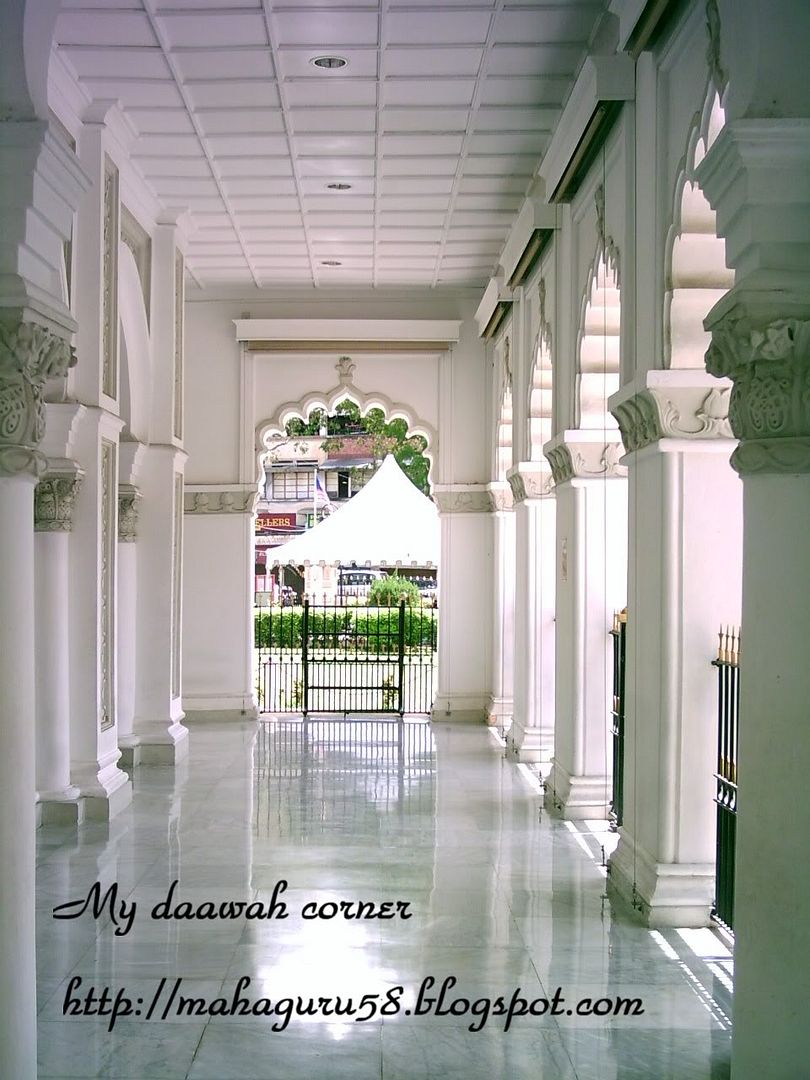 Dear readers,

Insya Allah. If you are ever able to visit Penang Island, Malaysia, don't forget to visit the historical masjid that is so beautiful and always being visited by tourists throughout the year!

It's located at Jalan Masjid Kapitan Keling @ formerly called Pitt Street in the heart of the City of Georgetown,Penang.
Myself with my fellow Da'ee's reaching out to Non Muslims like this brother from Finland during our Dakwah Walkabout in Chulia Street, Penang back in the late 80s.
Dakwah Walkabout in the City of Georgetown, Penang
Here are my answers to those who would like to know who are those called as Da'ee's or Da'eeyah's?

A Da'ee is a male Muslim who does the noble work of calling people to Islam. This work is the continuation of the Prophet's mission of calling mankind to worship Allah SWT.
A Da'eeyah is the term given to our Muslimahs who do the same effort.
In today's challenging times for Muslims and Islam, those of us who want to share with the world, the truth about Islam, the best way to do so is to first equip ourselves with all the knowledge we can learn about our own faith.
Da'awah is the way of the Prophet Sallallahu Alaihi Wassallam. By teaching or telling others about Islam, we reinforce and reaffirm the tenets and principles of our Faith.
The more we study and conduct research on all that we are sharing with others, the more convinced we will be of what we are sharing.
That's the best way to live our life as a practicing Muslim or Muslimah. With good knowledge and conviction, we start to appreciate all the fundamentals of our faith and with deeper insight into the meanings of all that the Prophet SAW has left as a trust with us, we begin to realize that this life is a temporal stage of our eternal existence as living breathing souls who affirmed our commitment to worship Allah Azza wa Jalla.
Why do we need to pray to Allah?
Allah Subhanahu Wa Ta'ala who created us knows that we need to have balance in our life here on Earth.
We are spiritual beings. Unlike other creation who are limited in their abilities to express themselves in deeds , we human beings are given the Faculty of Reason and Intelligence to carry out what we wish for.
From beings who were primitive in our ancestry, mankind today have come a long,long way from the time Our Father Sayyidina Adam Alaihis Salam was the first human being created by Allah Subhanahu Wa Ta'ala in Jannahtul Firdaus, the highest Paradise.
All these knowledge can only be appreciated by those of us who have acquired a certain level of realization and 'Ilm about this Life on Earth.
It differs from person to person, this ability to learn and comprehend the different levels and planes of information about our existence.
We need to open up our hearts and minds to learn what we are , where we come from, where we are right now, where we will go once our earthly bodies are separated from our eternal Ruuh @ Soul, where we will end up , waiting in limbo for the next stage of existence and where we will be from there and henceforth?
Different people learn different stages of such information. Many fall prey to deviation started by certain individuals through time to take advantage of those who are naive and unclear about all these.
Such knowledge is called Tasawwuf or Sufism. To puritans or Salafis, Tasawwuf is considered Bid'aah. They refuse to accept that such teachings have any place in Islam.
I beg to differ. I may not be an outstanding Ulama or scholar but as a Muslim who has been studying about all these, I have in my own life experiences in being a mureed @ perpetual student, come to realize certain realities of this less understood realm of knowledge.
You too will acquire a certain self realization of certain things if and when you venture into this realm.
We can just stick to the lowest plane of knowledge , believing in all the basic principles of Islam and principles of Iman.
Then , we can if we want, to explore the hidden realms of all the different stages of Knowledge by studying deeper into our Faith.
We need to ensure however that we do not go astray from the Pillars of Aqeedah and the Sunnah and Shariah that Rasul Sallallahu Alaihi Wassallam has left us.
Seek and learn more about our Faith from the Ulama's who are righteous and not deviant. You need to recheck and affirm all that you are learning from them with others who are learned.
I will share with you about my trip back to Penang tomorrow when I get back online. Insya Allah.
Hits: 0